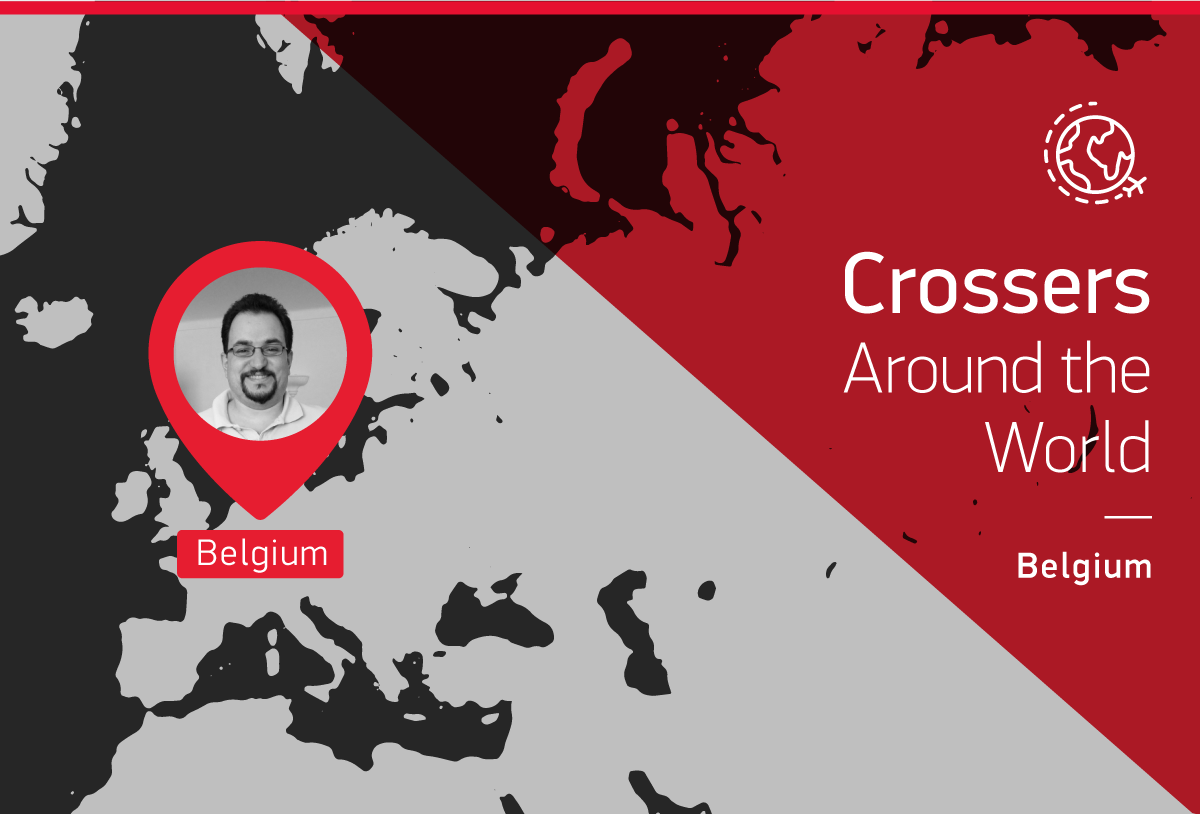 We spoke with Bruno Ribeiro, our Country Manager (Benelux), known in the company for being very excited and an excellent professional! He told us his experience across borders for the last 10 years and still going, since the beginning of Crossjoin.
When Crossjoin challenged Bruno to go to Belgium, he didn't think twice! Besides wanting to meet the capital of the European Union, it would be a great opportunity for him to work in another country and meet other customers outside Portugal. He also confessed to us that he was enticed by the incredible experiences he heard from his mentor.
He accepted the proposal and he went to a new country. He quickly adapted to the country, perhaps because he initially went to live with other colleagues from work. He said that it was a fun experience. He advises those who want to go to another country alone, initially it's better to live with colleagues. It helps to fight the loneliness. After a while, he decided to have his own space, although he still uses his spare time to be with the crossers. One time, the crossers colleagues, challenged him for a bike ride on a weekend in Mechelen (a city with a lot of bike traffic) , but there was a little detail, very very little, he didn't know how to ride a bike… But he didn't want to be known as the person who turns his back at new challenges, so he accepted it and the result was the expected: "to fall and get up again and again" all weekend ! The effort paid off! He learned how to ride a bike and he quickly became a "pro".
The greater difficulty of this international experience is being far away from the family, confessed Bruno, "getting used to the fact that my family is farther than a simple car visit was hard".
And of course, like a good Portuguese who appreciates the small things in life, he misses a "good Portuguese dish". (we totally understand him!).
It's been a very enriching experience, as Bruno told us, first because it brought him a new vision about working methods that are practiced abroad, and gave him the possibility to put into practice the Crossjoin methodology which allowed him to easily adapt to the way the client, team and project works. Another important theme is the culture: despite being the same type of work, the culture of a country ends up conditioning the interactions. As a manager once told him, "The Mediterranean people are very emotional beings". Belgians are more likely to clearly separate emotions from work.
When we asked him what he likes most about Crossjoin, Bruno replied "The people! Besides my colleagues who work here with me, everyone that works for Crossjoin is what I appreciate the most. I enjoy to get together with all the Crossers that are spread throughout the world on company events. Meeting old and new faces, share knowledge, experiences and stories that happened due to Crossjoin and realize that we are a solid, diverse and a fast growing team".
It has been a 10 year unity with Crossjoin and a fruitful partnership for both. Let us have another 10 years with adventures, growth and sharing.
Thank you Bruno, for sharing your experience with us!