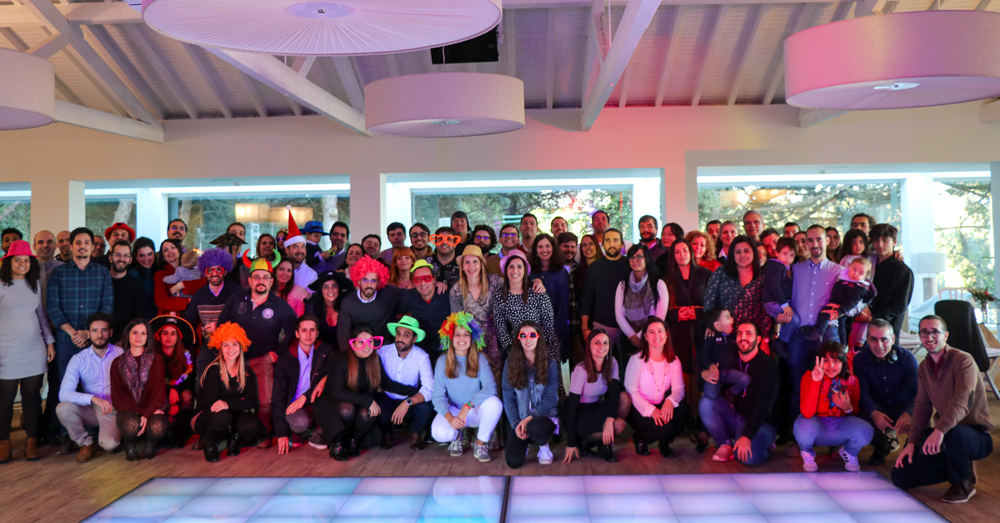 On the 4th of January, the stunning Quinta do Coração welcomed us to celebrate our Christmas lunch and the 10th anniversary of Crossjoin's history, achievements, and successes.
It's an annual event much expected by all our colleagues because, on this day, we gather all the Crossers, both who are in Portugal and those who are away, and also the families.
We began the event with a presentation video, in which Crossjoin's most important events over its 10 years of life were shown. There were so many of them!
Crossjoin's founders took the stage and looked back on their successful journey. Our CEO gave a speech on the company's annual balance sheet and management ambitions for the upcoming years and the Crossers who entered the company in 2019 also had the opportunity to introduce themselves once again to everyone.
This was followed by a lunch in a familiar atmosphere that is so characteristic in Crossjoin and the party began.
We had a lot of surprises, good atmosphere, dance, energy, laughter, union and complicity.
We ended our big day blowing out the candles for Crossjoin who reached his 10th anniversary and toasted to its success.
Happy birthday, Crossjoin!
Let 10 more years come!
Watch our video and photos and see how special our Christmas event was.