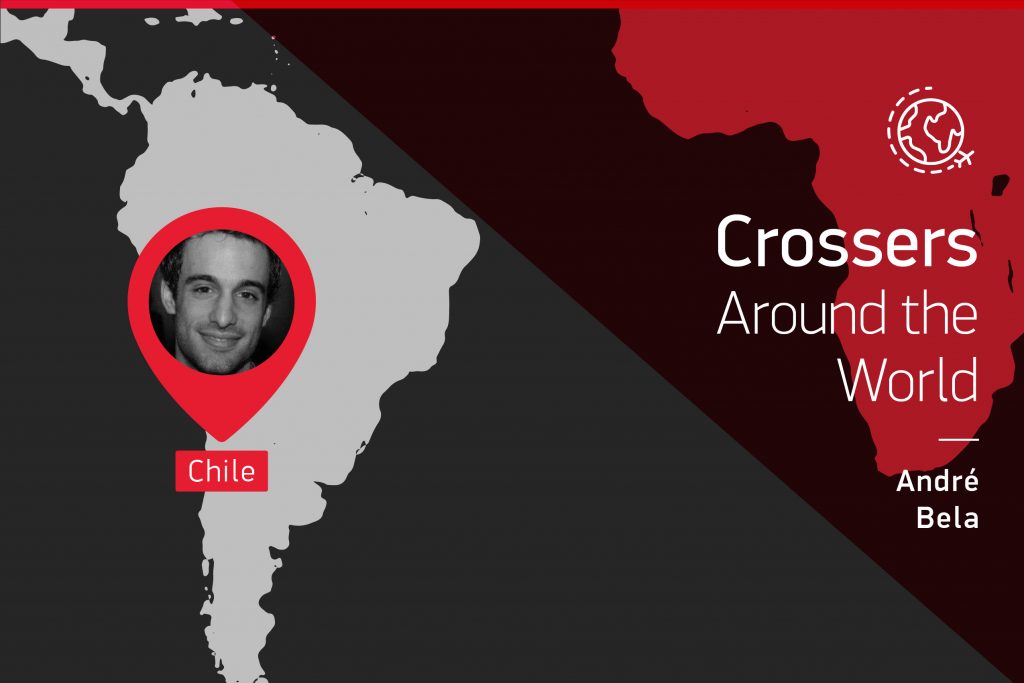 André Bela is our Delivery Manager in Performance and he has been in Santiago de Chile for about two years.

He describes Chile as "surprising" and he is loving the experience that Crossjoin has given him.
André said that, at the beginning, it was a bit complicated to adapt because it was his first professional experience outside Portugal. However, he quickly integrated with the help of more experienced colleagues from Crossjoin who work directly with him in Chile and with the help of the Competence Center in Lisbon.

He also needed some time to adapt to the language, because although he understands the Spanish language well, Chilean is a slightly different Spanish and Chilean people speak too fast. Bela, as he is known by the Crossers, says that certain expressions have given him some funny misunderstandings.
Completely integrated and feeling at home, André says he loves the country and whenever he has the opportunity to travel and get to know the various cities of Chile better, he goes for it! Chile has wonderful landscapes. It's a very developed country, safe and with a very different culture from the European one in terms of work and social – André told us.
"For example, the Portuguese at a professional level like to leave their work done and leave nothing for the next day. In Chile, on the other hand, the priority is to keep to the timetable.
Another difference is the holidays and Sundays, those are the days to rest for (almost) everyone, it is difficult to find stores or establishments open".
In his spare time, in addition to traveling around the country, he also enjoys living with his second family, his fellow Crossers. In Chile, André's colleagues are Portuguese and others are Chilean.
Our Crosser confided that he was also surprised by the native people, at first glance they may seem a little stern, but they quickly become very warm and helpful. They're very proud of their country and that's perceived in the way they talk about it. They want to introduce you to every inch or corner of their country.
André says that there is a great team spirit and unity between colleagues even when they are together outside the workplace. He also says that this union is transversal to all Crossers."In fact, what I value most about Crossjoin is the spirit of mutual help that exists. It would be impossible to grow and have this opportunity if I didn't have the support of all my colleagues. Both in professional as in personal growth, everyone is always willing to help and I have to highlight this."
André says that the work of the Crossers in Chile is seen as indispensable. The end customer relies in Crossjoin to keep their systems stable and with a high-performance.
"What also differentiates us is the resilience in which we face the problems that arise and the resolution of missions that are often considered impossible".

André guarantees that it has been an incredible personal and professional experience and recommends a visit to Chile!

Thank you, André Bela, for your sharing!