by

André Simões and João Abreu

/
AMS Team
Crossjoin attended Web Summit 2019, the largest tech conference in the world, with André Simões and João Abreu from the AMS team. This year's Web Summit had over 70000+ visitors from 170 countries, 200+ partners and hosted several thousand startups enabling them to meet 1,200+ investors.
Some of this years' buzz words
Digitalization, data analysis, artificial intelligence, machine learning, blockchain, mobility, sustainability, 5G. AI and ML were included in almost every startup in a way or another and were recurring topics throughout the whole event. 
5G+X the "new electricity"
5G+AI/VR/AR is receiving a 1.5$B for its development program by Huawei and is seen as "tipping point" for information and communications technology.
Cloud Infrastructure
Got a lot of attention this year, in particular with AWS standing out. Google had a lesser presence this year.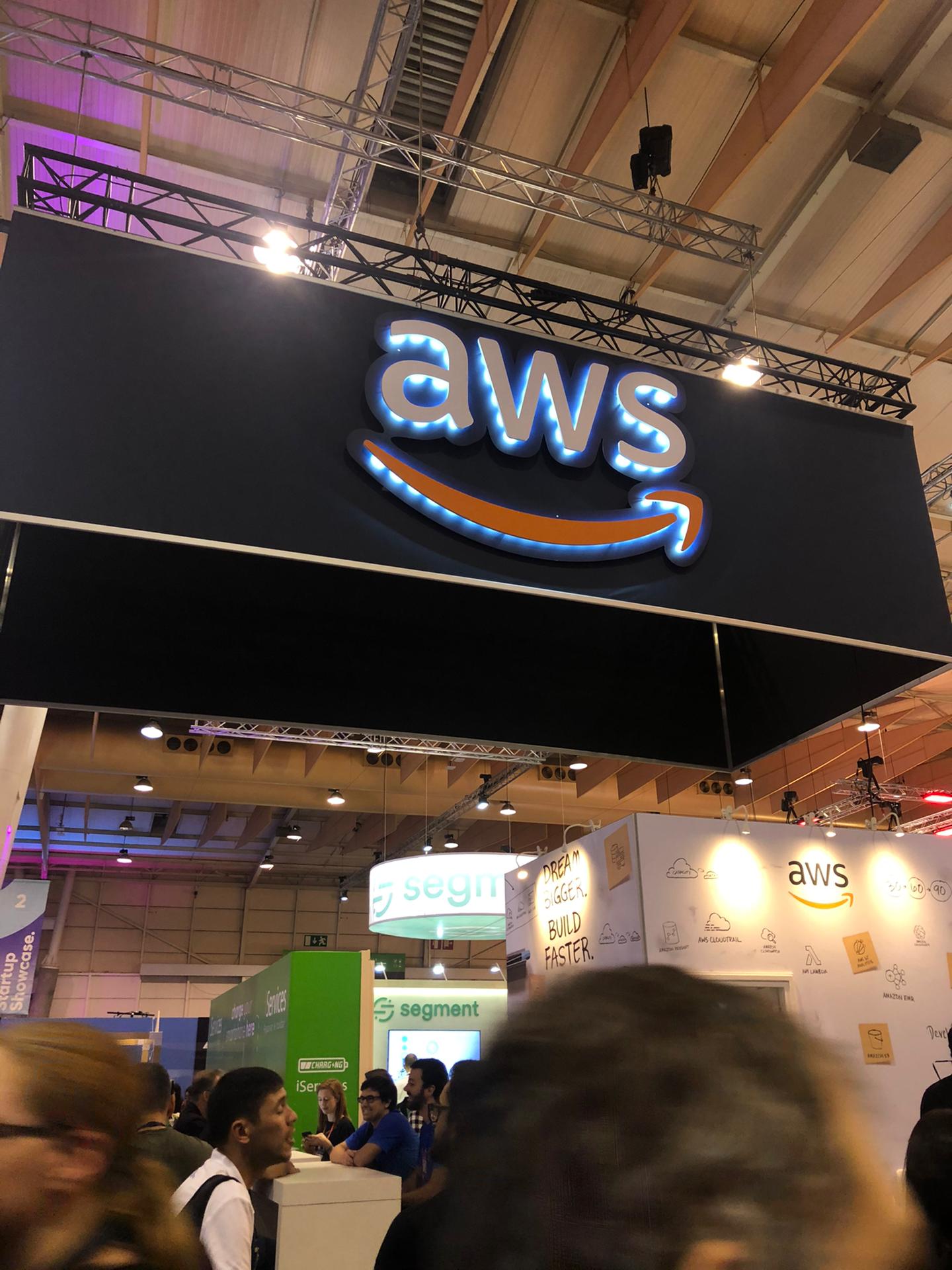 AI powered analytics
To improve eSports were on display, in particular, a SAP powered solution built to help Team Liquid from a very well known game outperform competitors.
Immersive Entertainment for Education
Computer-generated characters are paving the way for new forms of computer-based learning.
Synthetic Media
Digitally-generated content and personas created with the assistance of AI will shape influencer campaigns of the future. Think of personalized artificial testimonials, adapted to individual preferences, to generate increased consumer loyalty.
Focus on Brand Experience
In order to stay relevant with GenZ and Millennials, and their apparent short attention span and a perceived tendency to make strong decisions with minimal information, brands now focus on creating memorable experiences in contrast to fight saturation of information and visual content. These can be digital and/or real-life experiences with things such as pop-up stores gaining traction as a means to better connect young people with brands.
Sustainability
Sustainability was clearly an integral part tracks at Web Summit.
Tech Driving Inclusion
Technology increasingly aims to help humanity compensate for our physical limitations. Mind-machine interfaces, translating muscle impulses into digital signals which can also be used in innovative User Experience.
Brands Saving the Planet
Another topic discussed was how brands can save the planet, with manufacturing representing around 33% of global energy usage, much can be done by brands revamping their supply chains. HP shared an interesting case study on the subject.

Company Values
Arm's CEO outlined how they set company values from the bottom up. And you see big companies like Booking.com focusing on diversity as a corporate core value.
Paying candidates for interview time
Regarding candidates withdrawing from interview processes that needed several hours / days onsite to prove their skills through tech testing or interview tasks. Considering paying the candidates for their time, which is a question sometimes left unsaid. It's a difficult job trying to capture every relevant trend in a tech conference these days.
Interesting Panels and Talks
Edward Snowden opened the WebSummit and emphasized the importance of personal data protection, potential control over the population, and several GDPR drawbacks. Warned that users of popular services pay very little attention to the value of their personal data.
UI and the Future Of The Customer Experience
This talk really highlighted the humanity, customer's experience, and encouraged those in the room to think beyond using engineering together with empathy.
What Does It Take To Be A Modern Day CMO
?
Several companies are removing the CMO role entirely and are instead covering it with 2-3 leaders who 'lead' the marketing function internally, the knock-on siloing effect can have drastic long-term impacts on the business.
Your Brain 2.0: Unlocking machines with your mind
The founder of CTRL-Labs shows us the latest developments on how they are changing the way we can interact with machines. Bio sensors for hand movements, detecting brain activity, all this tied with AI.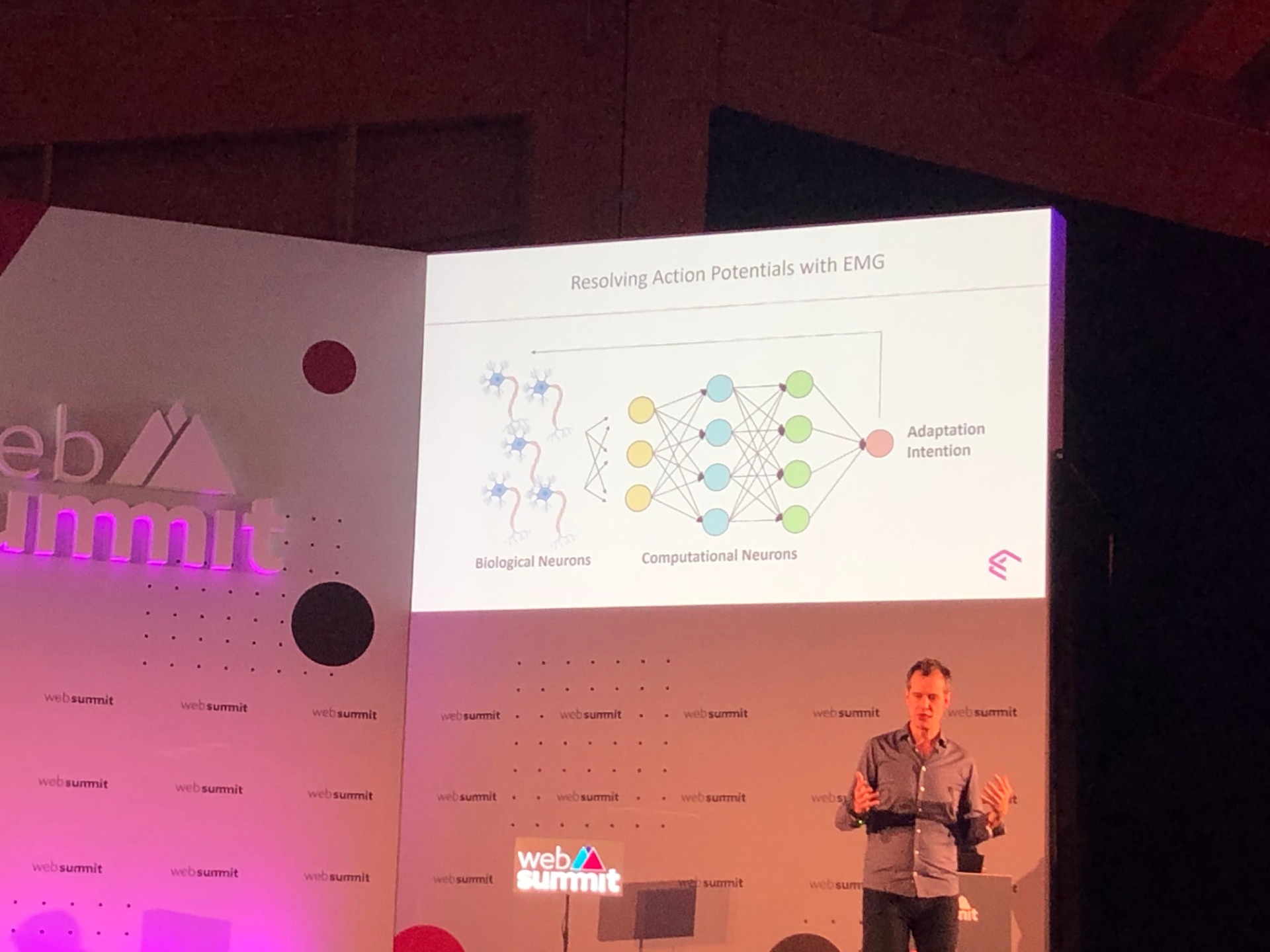 The future of space: From AI to the multiverse
Roberto Trotta, professor of Astrostatistics, talks about how they are using AI and ML over very, very, very big sets of data to explore the universe. Some of the methods they are using were also tested at Crossjoin over the course of 2019.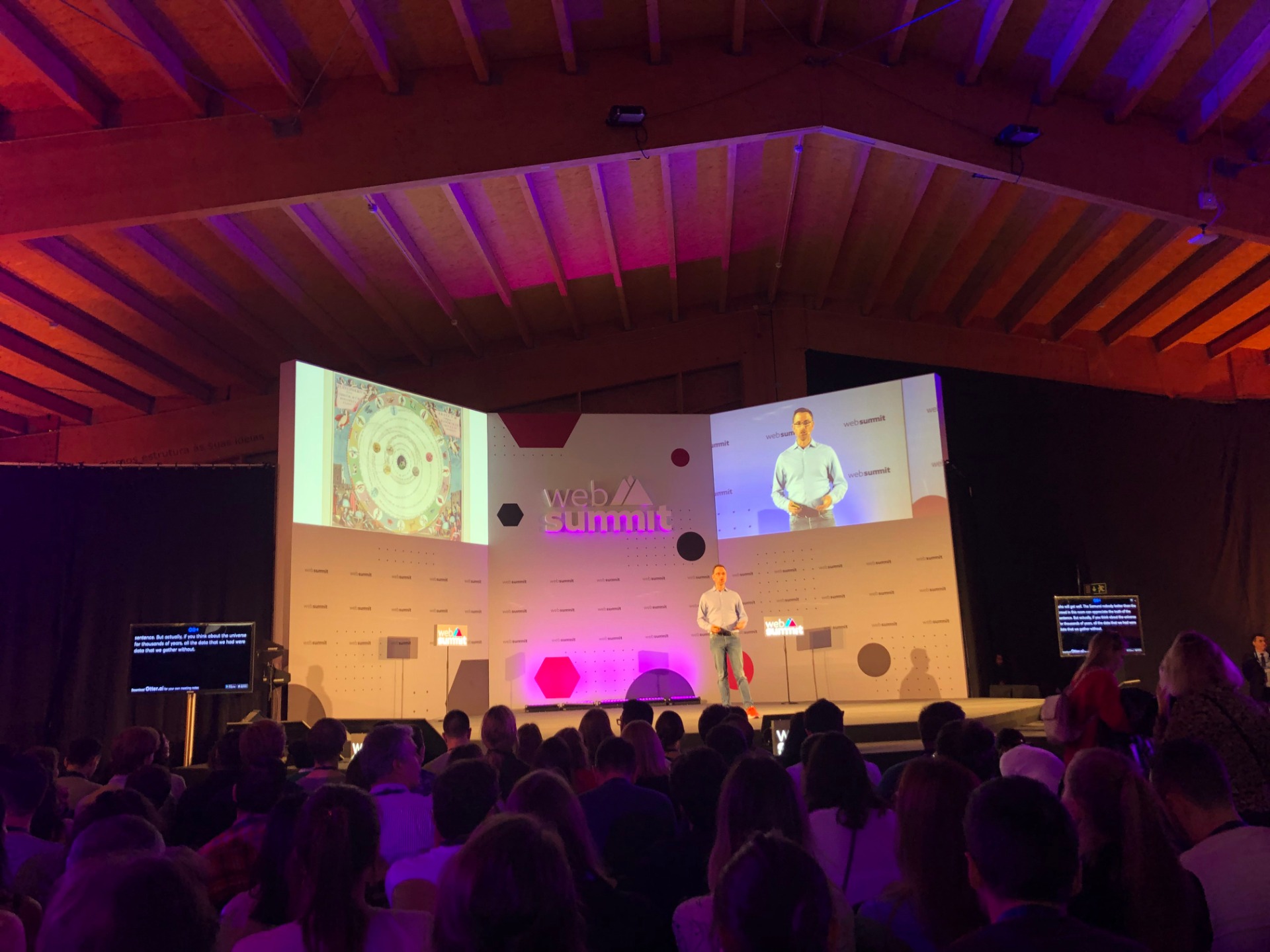 Regarding Investment and Venture Capital
The biggest areas of investor growth has been China and this year's Web Summit we had Chinese and Japanese translators for the very first time on stage. Expert panels with titles like "Winter is here" and "Is IPO the ultimate sign of success?" hinted at a change in attitudes. Another related area of focus this year was profitability.
The Trends for 2020
On one of the centre stage panels 3 lead VC (Venture Capital) representatives stated what they were expecting from 2020 and where they would be putting their money on next year:
Machine Led Decision Making

, continuing this years trend on investing in AI and ML;

Software Democratization

, products that make technology easier to be adopted by less tech savvy users;

DevOps and automation in general

, in order to continually optimize businesses and deliver more, better and faster;

Agnostic abstraction layers, for banking and fintech in general, in order to facilitate and furter globalize the fintech industry and connection between continents.
This leads us to believe the AI trend is here to stay and most likely getting even more relevant in years to come.
Conclusion
Web Summit team did a great job of catering for such a broad market and is the event, where you can find everything: inspiration for your work, ideas for own projects, partners, investments, clients, friends, even new opportunities you had no clue about before the conference.  The atmosphere inspires and makes you believe in the future, since so many people try to change it for the better. As a platform for communication and experience sharing Web Summit allowed us to validate that the latest investment in R&D with Machine Learning is on par with the industry standards and current market trends.
Web Summit offered us another great opportunity to explain not just the work we develop and how we "create time" but also talking about the longer term opportunities of our mission and technologies. 
If you are interested, you can now watch the recorded talks here: https://www.sapo.pt/websummit