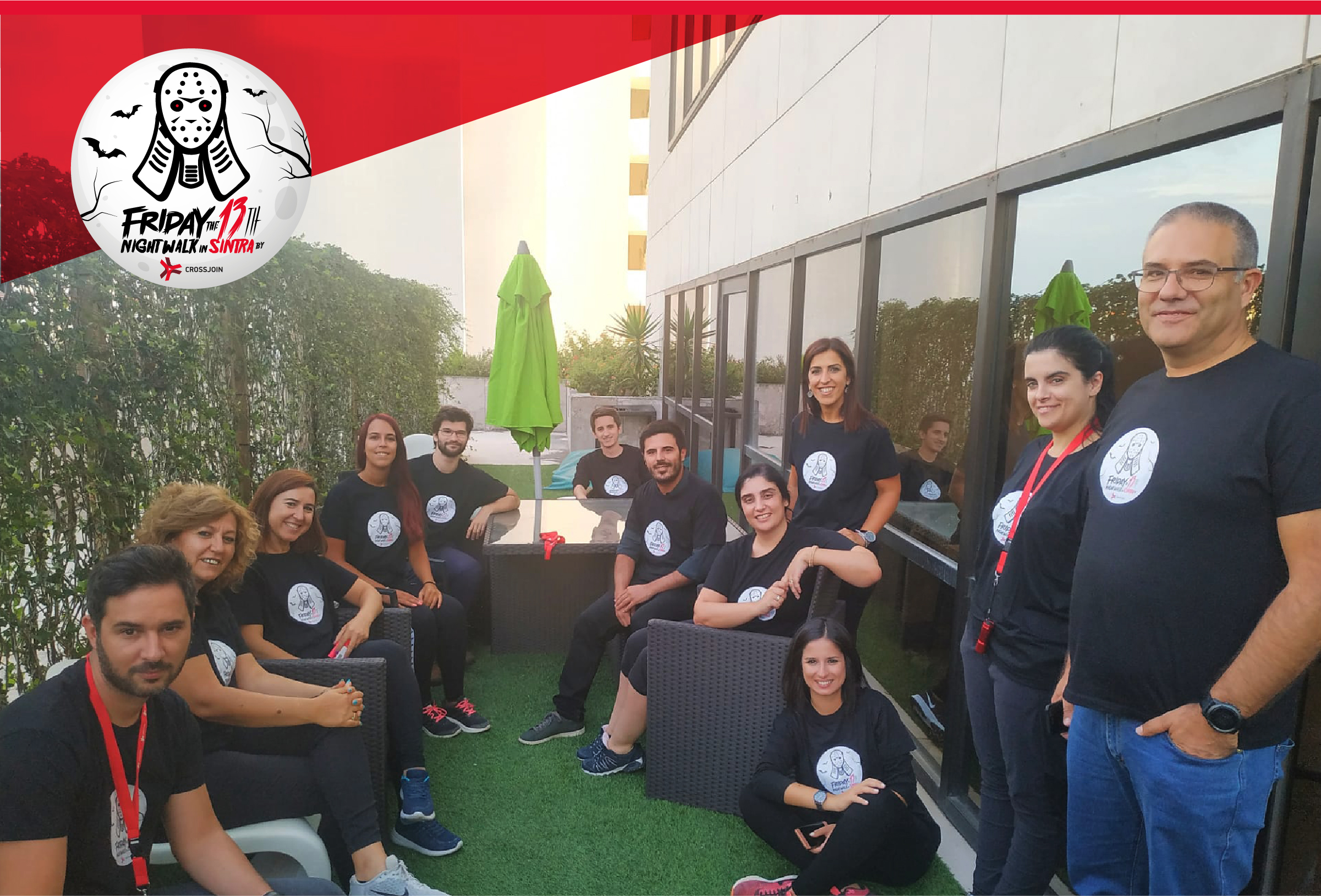 Night Walk in Serra de Sintra – Night Walk in Lisbon

The idea was good – A walk at night on a friday – 13th in the Serra de Sintra and to make the night more mystical, it was full moon night! 👌
About Sintra: We hear stories and legends about supernatural powers and esoteric forces.
About Friday the 13th: There are people who say it's an unlucky day and advise that you shouldn't leave home, there are myths that frighten even the least superstitious.
About the full moon: There are also theories about the power that the full moon has in the Human Being… Auuuuuuuuu!
We dressed up for the occasion: dark clothes and a personalized t-shirt, and we've met at our office in Lisbon.
As we were having dinner and sharing scary stories, we received a phone call: "We're sorry, but your night walk has been canceled!" – The roads are cut off and the access to the Serra de Sintra was limited.
After all, Friday the 13th is in fact an unlucky Friday! Even the less superstitious were not indifferent 😛 !
But our Crossers didn't get discouraged neither crossed their arms and we went for our night walk along the streets of Lisbon.
We finished our Happy Hour with laughter, shared stories, and now we have another story to tell: Our walk in Sintra Lisboa!