We are Experts in IT Performance Optimization
WHAT WE DO
We are specialists in optimizing information systems. Our approach makes available to our clients, relevant information for their business, allowing them to act in an effective way, on the right time, ensuring competitiveness and a decrease of costs. Performance is time…time is money.
OUR SECRET
Performance achievements would not be possible without our product X-Viewer: Critical for creating a holistic solution to drive your IT Efficiently with alarming, analytic and drill down capabilities.
X-Viewer Pdf
Solutions that Work
See how we can optimize your business.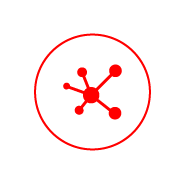 Infrastructures
We are focused on performing all DBA tasks, design strategic plans and maintain databases in excellent health for the benefit of our client.
Know More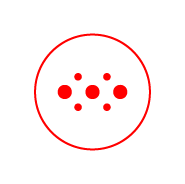 Development
Our biggest development project is our own X-Viewer Big Data Appliance combined with the expertise of multiple areas to deliver cloud base solutions with optimized Data Model, Database and Source Code.
Know More

Crossjoin Clients and Success Stories
We were having sporadic performance issues and we were struggling to understand the cause.
In a very short period, Crossjoin identified the root cause and proposed a simple but very effective correction plan.
Since then, we trust Crossjoin to help us on complex infrastructure related issues and we are very happy with this partnership.

Jandira Peres

Outsystems
We have worked together since 2008 in a collaborative team work, that is focused on systems performance and tuning. Since then, we have achieved quite good results

José Ruivo

Director – PT Inovação
Crossjoin improved he E2E billing chain from 50 hours down to 12 hours. After the big achievement on the Hallo project, back in 2009, and this one during 2011, Crossjoin has exceeded all expectations.

Sabine

IT Manager at Telenet NV
I strongly recommend Crossjoin as a company specialized in performance issues. In our area, they managed to increase the performance of the GLX/JSP flow from more than 24 hours (best time obtained by our off shore delivery team) to only 1,30 hour!!

Nineta Tanasoiu

Manager at Belgacom








Crossjoin Solutions is a fast-growing technology company that delivers turn-key software development projects, technology consulting, ICT services and outsourcing solutions.  At Crossjoin, we are constantly innovating so that our customers can benefit from Solutions that Simply Work.
Contact us