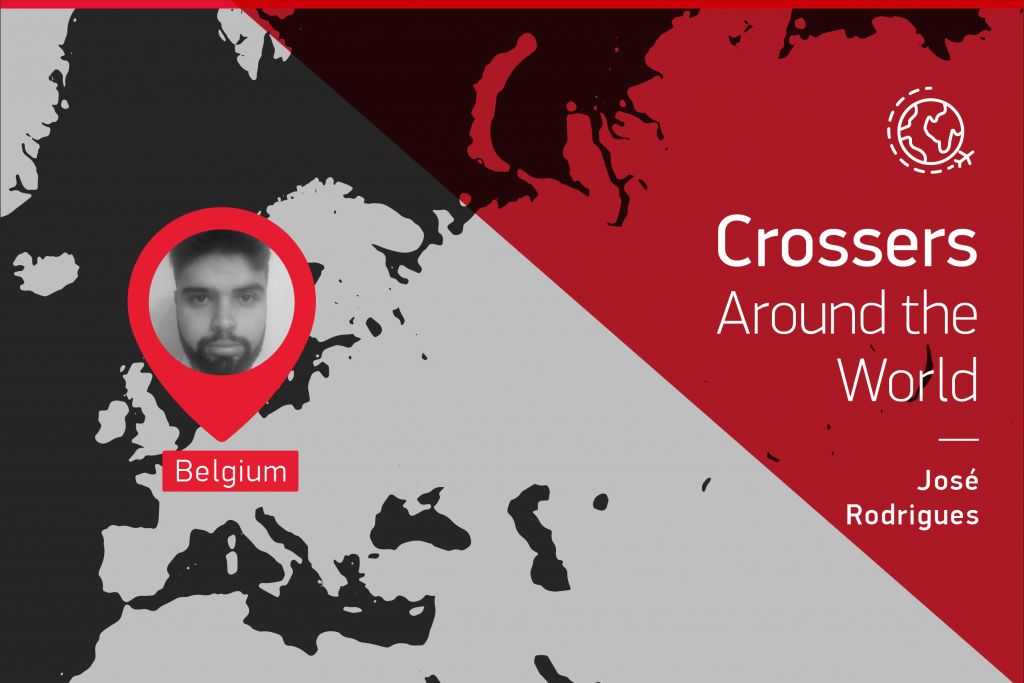 José Rodrigues is our consultant (AMS area) and he told us about his experience across borders, more precisely in Brussels.
He joined the Crossjoin Academy for about one year and a half as a trainee. He gained experience and quickly excelled.
"The experience as a Trainee at Crossjoin proved to be crucial for my development and, to some extent, an adventure that will be carved into my memory."
After a few months at Crossjoin, we asked him if he wanted to be part of a very important international project, to which José promptly answered yes!
José is willing, committed, likes to take risks and he took the risk! And so it began the adventure in Brussels!
Talented and proactive, he traveled to Brussels to continue and finish his experience as a trainee and start a new challenge – now as a Consultant.
At Crossjoin, we have several international projects and sometimes there is the need to travel from time to time, but in some projects there is also the possibility to stay longer.
José accepted our invitation because, according to him: "I think it is important for everyone to have an international professional experience as it stimulates the ability to adapt and catalyzes the willingness to integrate other international challenges".
He has been in Brussels with our Crossers team working directly with our customer, one of the largest telecommunications companies in Belgium, for about a few months now.
"In Brussels, I found an on-site team with incredible commitment and unparalleled availability." The role of our Crossers is also very much appreciated for their determination, resilience and for solving the missions they often find impossible.
He really enjoys Brussels! In his spare time, he likes to enjoy the Belgian art present in each street, to walk through the wide streets and of course, to enjoy the Belgian beers! And what he misses the most is a good coffee!
Although far from his country, he never feels lonely because he has the company of his fellow Crossers who are practically family.
This feeling of unity and friendship is transversal to all Crossjoin members, the team is characterized by mutual help and the easy communication with each other.
"The fact of having a horizontal hierarchy encourages an unprecedented communication between the various employees and is one of the things that I value most at Crossjoin".
Indeed, at Crossjoin, we are Crossers because we are resilient and cross the obstacles, and we are Joiners, because we help each other to get good results for the team.
Thank you José for your sharing.